Goal
The course aims to specialize professionals for strategic management in organizations, from a global perspective, focused on leadership as well as on the Brazilian and international corporate environment
Target-public
Professionals with higher education, preferably acting as managers in the areas of Administration, International Business, Accounting, Economics, Communication, Production Management, Human Resources Management, Logistics, Management Processes, who are interested in improving their global knowledge related to business management.

REGISTRATIONS
Until February 2019
Note: it is necessary to attach the professional curriculum in the application. Registration does not guarantee the enrollment in the course. There will be a selection process with curriculum analysis. The candidate may also be called for an interview if necessary
* Dates can be changed.

ABOUT THE CLASSES
Beginning of classes *: March, 2019
Subjects: from March, 2019 to December, 2020
Schedules**: Fridays – 19h to 22h20, Saturdays – 8h40 to 12h and 13h to 18h, Sundays - 8h40 to 12h and 13h to 18h Monthly (weekend once a month).
Venue: Campus II, Feevale University.
Hours: 390
* Dates can be changed.
PROFILE OF THE STUDENT AT THE END OF THE COURSE
The course trains professionals specialized in managing organizations, based on the global vision for making organizational decisions in a comprehensive and strategic way. A professional able to elaborate and implement organizational strategies, considering the internal, external and competitive environments that affect the organization, capable for identifying the necessary skills and talents for contemporary management. Proactive, autonomous and ethical professional for the implementation, management and control of organizational processes.

AREA COORDINATION
Patricia Raquel Bohn, M.S.
Linkedin Profile

ACADEMIC COORDINATION
Marco Antonio Mabilia Martins M.S
Faculty
Eduardo Ramos | Tramontina
Dr. Celso Mattos | Unisinos
Dr. Serje Schmidt | Universidade Feevale
Dra. Manuela Gonçalves | Universidade Feevale
Dra. Paola Figuereiro | Universidade Feevale
Soraia Schutel | Unisinos
Dra. Maria Cristina Bohnenberger | Universidade Feevale
Esp. Sarita Ost | Invited teacher
Dra. Moema Nunes | Universidade Feevale
Me. Moacir Rodrigues | Universidade Feevale
Me. Simone da Rosa | Universidade Feevale
Me. Marco Antonio Mabilia Martins | Universidade Feevale
Dr. Dusan Schreiber | Universidade Feevale
Dr. Cristiano Max | Universidade Feevale
Me. Felipe Menezes | Invited teacher
Esp. Michele Dauer | SAP
SYLLABUS
Global Economic Environment
Managerial Statistics
Strategy Formulation and Implementation
Management Functions – Finance, Marketing and Operations
Essentials of Effective Leadership
Organizational Change
Ethics and Responsibility
Conflict Management and Negotiation
Business Communication
Global Entrepreneurship
Creativity and Innovation
Sustainability
Design Thinking
Seminar
International Travel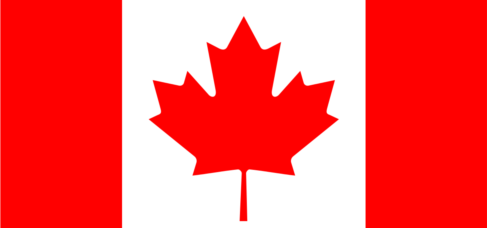 DIFFERENTIAL ADVANTAGE
International Study Trip to Canada.
The trip program addresses trends in international business management; multicultural management issues, as well as technical visits to companies in the country of destination.
The value of the course also includes airfare, accommodation and transfer for the international study trip.

INVESTMENT
REGISTRATION FEE
R$ 100,00 (special discounts up to 03/01/2019)
TOTAL INVESTMENT
R$ 23.880,00
Installment plan
24 fixed installments: R$ 995,00
30 fixed installments: R$ 851,28
If the student choses the extended installment (30x), offered in the course announcement, he / she should request it at Feevale Information Desk and Student Services. In this type of installment payment, interest is charged under the total amount of the course. At the time of enrollment, 30% of the first monthly payment will be charged, considering the standard installment of the course.
SPECIAL DISCOUNT
Feevale University offers special conditions for you in the Lato Sensu Graduate courses.
Corporate Candidate
Contact the Lato Sensu Graduate Studies Center for information about special discounts for partner companies.
Contact Us

FINANCING OPTIONS
PRAVALER FINANCING
Feevale offers to students who are regularly enrolled in undergraduate and postgraduate courses at the University, PRAVALER, a program run by PRAVALER University Credit, which allows the payment of the undergraduate and postgraduate courses twice as long, without interest. Access the site
creditouniversitario.com.br
or contact us at (51) 3586-9251.
For further information: Financial Services sector, by scheduling in advance by telephone (51) 3586 8800, ext. 8750.