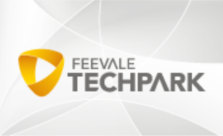 Feevale Techpark is an environment of innovation and entrepreneurship, regional multicampus and multisectoral nature. It has room for companies and research centers aimed at scientific and technological development. Its goal is to promote closer ties between the university and companies, encouraging technology transfer, business competitiveness and fostering new businesses, products, processes and services.
The technology park is part of the structure of Feevale University and it is focused on innovation and entrepreneurship, contributing to local and regional development. Today it is a national reference in terms of scientific and technological cooperation. Located in Vale do Rio dos Sinos, in the state of Rio Grande do Sul, Feevale Techpark is located near the main southern capital and southeast of the country in a strategic point in Mercosur. It enables thus, a differentiated approach in terms of logistics and opportunity for national and international business.
Priority Areas
Feevale Techpark is able to house companies and educational, research and innovation institutions that develop technologies applied to the following areas:
Information and Communication Technology.
Creative Industry.
Materials and Nanotechnology.
Health Sciences and Biotechnology.
Environmental Sciences and Renewable Energy.
Establishment Procedures
Self-Owned Premises
Feevale Techpark has infrastructure for the installation of technology-based industries that require premises of at least 2.500m ².
Business Centres
In addition to the companies settled in self-owned premises, Feevale Techpark also has rooms for the installation of organizations that need that space. Currently, the park has three business centers in Campo Bom and Novo Hamburgo City.
Feevale Techpark 1 is located in Campo Bom. This unit has a total of 10 rooms for business incubation; Feevale Techpark 2 - which has 13 rooms; and Feevale Techpark 3 -with 25 rooms able to receive technology-based companies, Research, Development and Innovation centers (PD&I) and companies that were started by the technological incubator.
In Novo Hamburgo, the unit has a total of 16 rooms able to receive small and medium enterprises in the areas of Information Technology and Communication and Creative Industries.
Relationship University-Company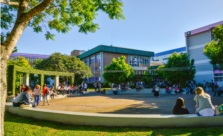 Always seeking innovation through knowledge, Feevale University is considered one of the main institutions of the country. It joins together the tradition of more than four decades to the forefront, especially in the creation of programs, processes and services.
With international projection, it has partnerships with 89 foreign institutions, distributed in 25 countries.
The University has research groups, laboratories structure and provision of technological services, providing companies opportunities to develop and implement research and innovation projects in partnership.
The research is developed to articulate, across the scientific and technological perspectives to the teaching and extension activities in different areas of knowledge, integrating the productive and educational sectors in the region.
Infrastructure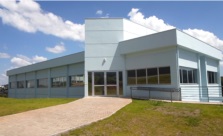 Vale do Sinos Technological Park has everything a business needs: logical infrastructure of high quality, having the internet available by optical fiber, radio and ADSL, as well as paved roads, street lighting, water supply and landscape gardening.
Central Business Center
The business center has extensive built area and offers to established companies:
Feevale's Technological Incubator;
laboratories aimed at the field of work of Feevale's Technological Incubator;
auditorium with multimedia - capacity for 100 people;
rooms for teaching, research and extension;
meeting rooms;
training room;
advanced rooms for partners;
restaurant with service capacity for 100 people;
reception, living rooms, kitchen, etc.